B- Pay
Pay with a bank card at an ATM
B-Pay

- Pay with a bank card at an ATM

Which bills can you pay?
Electricity, water, heating, gas
Internet
Credit card installments
Vouchers for collective shopping
Mobile phone Vouchers
Other
How can you pay at an ATM?
You can pay at an ATM using the active service B-Pay.
You need to know the B-Pay code of the company, which you want to make a payment to. For payments with PayFly code input 60000.
From the ATM's main menu select:
Other Services > B-Pay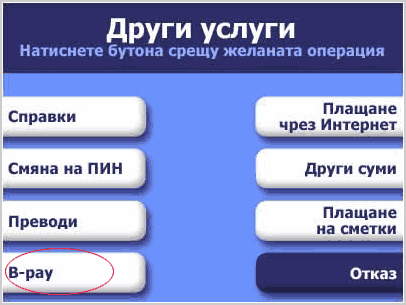 Enter the B-Pay code of the merchant.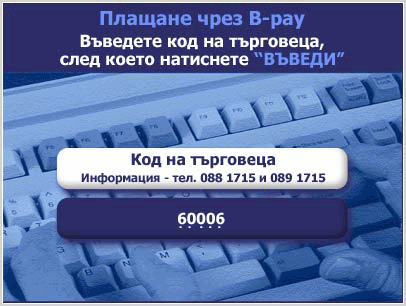 Enter your
subscriber number / Personal Identification Number/ PayFly Code
.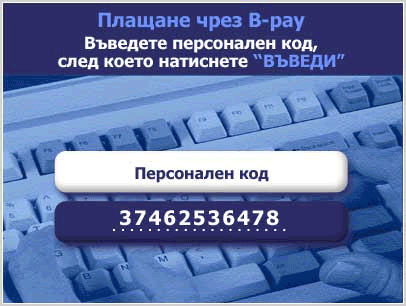 Information is displayed with the name of the organization and the amount owed. Payment is confirmed with the card's PIN code.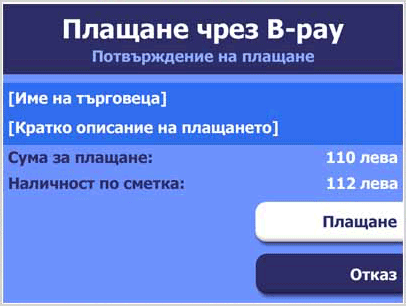 The outcome of the payment be it successful or unsuccessful is automatically sent to the organization's system. Companies automatically record each of your payments and do not require a document for proof of payment.